Palm Beach, Palm Beach County
Palm Beach is a city in Palm Beach County, Florida. The city is located at 26°42'20"N and 80°2'11"W. According to the United States Census Bureau, the city population was 8,503 persons. As of the last census, the median income for a household in the city was $112,055. Please visit the city page at my website and you'll be able to see all real estate data and detailed Palm Beach statistic.
know more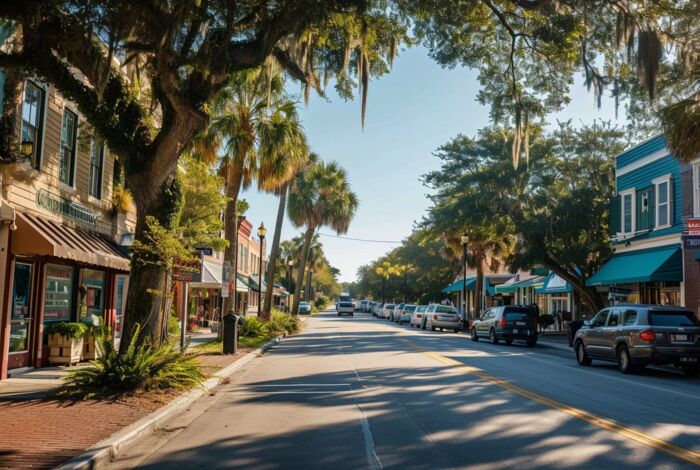 What's trending now in the market
Spec home builder James Curnin buys Venetian...

by

By Wade Millward

on 2020-12-01 at 8:30 PM

Spec home builder James Curnin bought a home on Miami Beach's Venetian Islands, with plans to build a new house on the waterfront property. Curnin paid $9.5 million for the three-bedroom, roughly 5,000-square-foot teardown at 416 West San Marino Drive, he and listing broker Julian Johnston said. Johnston of the Corcoran Group also represented the seller, the trust of the late Doris Pardo. […]

Can the American Dream mall survive the pandemic?

by

TRD Staff

on 2020-12-01 at 8:00 PM

New Jersey's American Dream mall was projected to have 40 million visitors when it opened in 2019 — and then Covid-19 hit. The mall was already beset by 18 years of starts and stops, and the pandemic put another roadblock in the shopping center's final stretch toward completion and fiscal viability, the New York Times reports. After years in the making, the $5 billion retail and […]

Selling paradise: Jimmy Buffett gets $7M for Palm...

by

By Jordan Pandy

on 2020-12-01 at 7:45 PM

Jimmy Buffett won't be wastin' away in his Palm Beach home. The "Margaritaville" singer and business mogul sold his home for $6.9 million. Buffett, alongside his wife, Jane, sold their house at 309 Garden Road to Warren B. and Allison Kanders, property records show. The "Cheeseburger in Paradise" singer-songwriter put his house on the market in October for $7.6 […]
Knowledge Is Power on the Path to Homeownership

by

KCM Crew

on 2020-12-01 at 11:00 AM

Homeownership is on the goal list for many young adults, but sometimes it's hard to know exactly how to get there. From understanding the homebuying process to pre-approval and down payment assistance options, uncertainty along the way can ultimately hold some buyers back. Today, there are over 75 million Millennials and 67 million Gen Z'ers

5 Tips for Homebuyers Who Want to Make a...

by

KCM Crew

on 2020-11-30 at 11:00 AM

Today's real estate market has high buyer interest and low housing inventory. With so many buyers competing for a limited number of homes, it's more important than ever to know the ins and outs of making a confident and competitive offer. Here are five keys to success for this important stage in the homebuying process.

Key Terms to Know in the Homebuying Process...

by

KCM Crew

on 2020-11-27 at 11:00 AM

Some Highlights Buying a home can be intimidating if you're not familiar with the terms used throughout the process. To point you in the right direction, here's a list of some of the most common language you'll hear along the way. The best way to ensure your homebuying process is a positive one is to find a real estate professional who will guide you through every aspect […]
I know everything about Real Estate. Contact Me!
Home Max Realty International
934 S Dixie Hwy, Lantana Florida 33462
At Home Max Realty International, we pride ourselves on being experts in matching buyers with the right property at the right price. With our years of experience and local market knowledge, we are confident that we will be able to find you the great deal on the home that suits your needs and a lifestyle.