Palm Beach, Palm Beach County
Palm Beach is a city in Palm Beach County, Florida. The city is located at 26°42'20"N and 80°2'11"W. According to the United States Census Bureau, the city population was 8,503 persons. As of the last census, the median income for a household in the city was $112,055. Please visit the city page at my website and you'll be able to see all real estate data and detailed Palm Beach statistic.
know more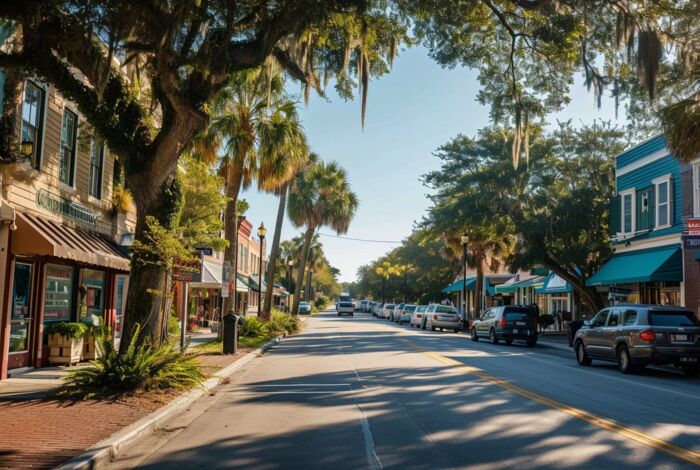 What's trending now in the market
Douglas Elliman expands into tight Texas housing...

by

By Orion Jones

on 2021-04-16 at 10:00 PM

Residential brokerage Douglas Elliman is gone to Texas. The firm announced Thursday it will expand its presence in the Lone Star State to include Dallas and Austin, two cities where home prices have grown at a rapid rate. It already has a presence in Houston, and will continue its partnership with Knight Frank in the state. "Texas is the most exciting market in the country right now with buyers […]

Tricera Capital scores $51M for Palm Beach Post...

by

By Lidia Dinkova

on 2021-04-16 at 9:30 PM

Tricera Capital is closer to completing its office and retail redevelopment of the Palm Beach Post campus, as it scored $50.8 million in project financing. Miami-based Tricera secured the refinancing and construction loan for its The Press project at 2751 South Dixie Highway in West Palm Beach from Chicago-based Monroe Capital, according to a news release. Jason Krane and Simon Ziff of […]

Amol Sarva regrets getting into bed with...

by

By Rich Bockmann

on 2021-04-16 at 8:30 PM

Amol Sarva has shared new details about how Knotel's partnership with Newmark turned hostile. In a video interview, Sarva said Cantor Fitzgerald CEO Howard Lutnick, whom he holds in low regard, pulled the strings that forced his company into bankruptcy. "It was just like [a] consummate Wall Street type," Sarva said in a 12-minute interview with Business of Business posted Thursday. Newmark […]
Home Is Where the Heart Is [INFOGRAPHIC]

by

KCM Crew

on 2021-04-16 at 10:00 AM

Some Highlights There's no doubt about it: homeowners love their homes, and that feeling has become even more important over the past year. The vast majority of homeowners say they're emotionally attached to their home and that it has kept them safe during the COVID-19 pandemic. Owning a home provides a sense of safety, security, and accomplishment. Let's connect to move your […]

Why This Is a Great Year to Sell Your Vacation...

by

KCM Crew

on 2021-04-15 at 10:00 AM

As vaccines are administered and travel resumes, many of us are beginning to plan for those long-awaited vacations we missed out on over the past year. Some households are focusing their efforts on buying a vacation home rather than staying in a hotel, too. The National Association of Home Builders (NAHB) reports: "Second homes (i.e.,

93% of Americans Believe a Home Is a Better...

by

KCM Crew

on 2021-04-14 at 10:00 AM

A recent Survey of Consumer Finances study released by the Federal Reserve reveals the net worth of homeowners is forty times greater than that of renters. If you're wondering if homeownership is a good investment, the study clearly answers that question, and the answer is yes. Do Americans believe a home is a better investment
I know everything about Real Estate. Contact Me!
Home Max Realty International
934 S Dixie Hwy, Lantana Florida 33462
At Home Max Realty International, we pride ourselves on being experts in matching buyers with the right property at the right price. With our years of experience and local market knowledge, we are confident that we will be able to find you the great deal on the home that suits your needs and a lifestyle.