Palm Beach, Palm Beach County
Palm Beach is a city in Palm Beach County, Florida. The city is located at 26°42'20"N and 80°2'11"W. According to the United States Census Bureau, the city population was 8,503 persons. As of the last census, the median income for a household in the city was $112,055. Please visit the city page at my website and you'll be able to see all real estate data and detailed Palm Beach statistic.
know more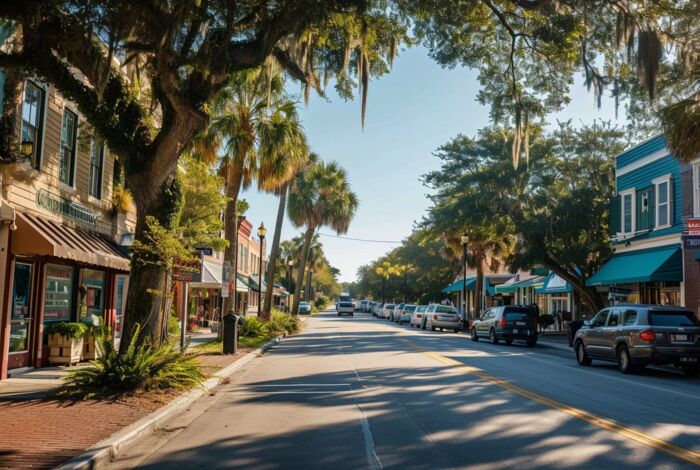 What's trending now in the market
Osaka restaurant space in Brickell sells for $6M

by

By Katherine Kallergis

on 2021-09-20 at 4:30 PM

A commercial space leased to the Peruvian restaurant Osaka traded hands for $5.9 million. North Miami-based Lizmar International sold the 5,040-square-foot space to Speed Plaza, a Florida company led by Carlos Tovar and Luis Meir. The two commercial condos at 1300 Brickell Bay Drive in Miami are on the ground floor of the condo tower Brickell House. The restaurant has an additional roughly […]

All Storage courts $1B-plus sale with CBRE

by

TRD Staff

on 2021-09-20 at 3:30 PM

How many self-storage units could $1 billion buy? The operators of All Storage appear poised to find out. The self-storage company runs 50 facilities in Texas and three in Oklahoma, but the operator appears ready to box up ownership. The company is exploring a sale that could net more than $1 billion, according to Bloomberg. The company has started to solicit interest from potential buyers with […]

Oak Street Capital picks up Coconut Creek...

by

By Francisco Alvarado

on 2021-09-20 at 2:30 PM

A Chicago-based real estate investment firm known for buying and selling Walgreens stores picked up another one in Coconut Creek. An affiliate of Oak Street Capital, led by Marc Zahr and Jim Hennessy, bought the retail property at 4600 Coconut Creek Parkway for $6.8 million, records show. The seller is Walgreen Company, which paid $3.7 million in 2000 for the site. Oak Street manages commingled […]
Is It Time To Move on to a New Home?

by

KCM Crew

on 2021-09-20 at 10:00 AM

If you've been in your home for longer than five years, you're not alone. According to recent data from First American, homeowners are staying put much longer than historical averages (see graph below):As the graph shows, before 2008, homeowners sold their houses after an average of just five years. Today, that number has more than

Have You Ever Seen a Housing Market Like This?...

by

KCM Crew

on 2021-09-17 at 10:00 AM

Some Highlights Whether you're buying or selling – today's housing market has plenty of good news to go around. Buyers can take advantage of today's mortgage rates to escape rising rents and keep monthly payments affordable. Sellers can reap the benefits of multiple offers and a fast sale. If this sounds like good news to you, let's connect today so you can capitalize on the unique […]

Is the Number of Homes for Sale Finally Growing?

by

KCM Crew

on 2021-09-16 at 10:00 AM

An important metric in today's residential real estate market is the number of homes available for sale. The shortage of available housing inventory is the major reason for the double-digit price appreciation we've seen in each of the last two years. It's the reason many would-be purchasers are frustrated with the bidding wars over the
I know everything about Real Estate. Contact Me!
Home Max Realty International
934 S Dixie Hwy, Lantana Florida 33462
At Home Max Realty International, we pride ourselves on being experts in matching buyers with the right property at the right price. With our years of experience and local market knowledge, we are confident that we will be able to find you the great deal on the home that suits your needs and a lifestyle.