Palm Beach, Palm Beach County
Palm Beach is a city in Palm Beach County, Florida. The city is located at 26°42'20"N and 80°2'11"W. According to the United States Census Bureau, the city population was 8,503 persons. As of the last census, the median income for a household in the city was $112,055. Please visit the city page at my website and you'll be able to see all real estate data and detailed Palm Beach statistic.
know more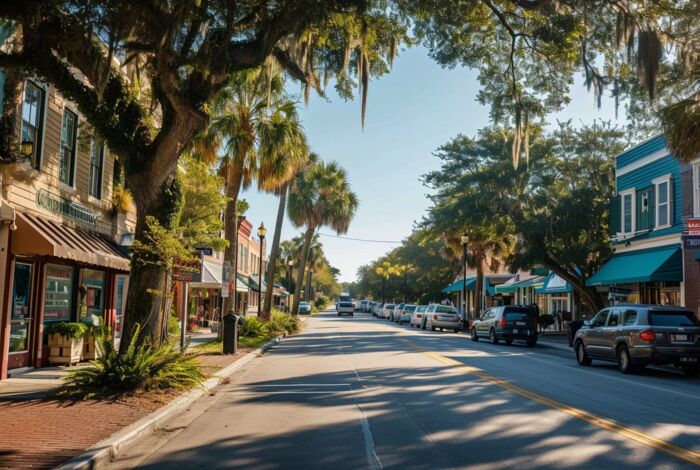 What's trending now in the market
Eviction, foreclosure freeze in Florida delaying...

by

By Katherine Kallergis

on 2020-08-04 at 10:30 PM

Florida Gov. Ron DeSantis' latest extension of the ban on residential foreclosures and evictions is expected to flood the courts with new filings once it is lifted, as layoffs continue to mount and federal funding runs out, real estate attorneys told The Real Deal. "Mortgage lenders are getting nervous that the people they're lending money to are no longer getting paid," […]

Inside Hudson Pacific and Blackstone's field of...

by

By Matthew Blake

on 2020-08-04 at 10:00 PM

As many developers just try to hang on during the pandemic, Victor Coleman is celebrating. During an earnings call at the end of July, Coleman could hardly contain his excitement about what he called "the milestone." Blackstone Group, the New York-based investment giant, had agreed to buy a 49 percent stake in his company and its $1.65 billion Hollywood real estate portfolio. […]

Got the power: Energy investor and former Enron...

by

By Wade Tyler Millward

on 2020-08-04 at 9:30 PM

An investor in energy services and his wife, a former Enron executive, bought a house in Palm Beach. Schuyler and Elizabeth Tilney paid $6.5 million for the nearly 4,000-square-foot home at 222 Ridgeview Drive, according to records. It was an off-market sale. The four-bedroom, five-and-a-half bath house was built in 2007. The home has a master suite on the first floor, gourmet kitchen, full home […]
Today's Buyers Are Serious about Purchasing a...

by

KCM Crew

on 2020-08-04 at 10:00 AM

Today's homebuyers are not just talking about their plans, they're actively engaged in the buying process – and they're serious about it. A recent report by the National Association of Home Builders (NAHB) indicates: "…. Of American adults considering a future home purchase in the second quarter of 2020, about half (49%) are not simply

Experts Weigh-In on the Remarkable Strength of...

by

KCM Crew

on 2020-08-03 at 10:00 AM

America has faced its share of challenges in 2020. A once-in-a-lifetime pandemic, a financial crisis leaving millions still unemployed, and an upcoming presidential election that may prove to be one of the most contentious in our nation's history all continue to test this country in unimaginable ways. Even with all of that uncertainty, the residential

Where Is the Housing Market Headed for the Rest...

by

KCM Crew

on 2020-07-31 at 10:00 AM

Some Highlights: The housing market is forecasted to finish the year with growing strength. Historically low mortgage rates are creating great potential for homebuyers, and home sales are on the rise. If you're thinking of buying or selling a home this year, let's connect to maximize your opportunity today.
I know everything about Real Estate. Contact Me!
Home Max Realty International
934 S Dixie Hwy, Lantana Florida 33462
At Home Max Realty International, we pride ourselves on being experts in matching buyers with the right property at the right price. With our years of experience and local market knowledge, we are confident that we will be able to find you the great deal on the home that suits your needs and a lifestyle.